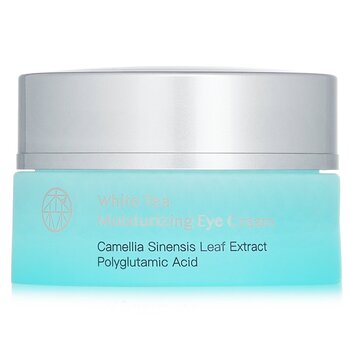 mori beauty by Natural Beauty White Tea Moisturizing Eye Cream (Exp. Date: 10/2023) 15ml
Product Introduction:
Specially developed for Oriental women
Botanical-based, skin-friendly formula gives no burden to skin
Effectively improves dulling skin, nurtures the fragile eye area, reduces dry lines and restores a radiant-looking appearance
Based on White Tea - White tea is harvested in early spring, without being fermented and oxidized. Its polyphenol and caffeine content is higher than that of green tea and black tea, which can effectively soothe and revitalize skin. Mori Beauty carefully selects the essence of white tea, which contains flavonoids, caffeine and rich green tea polyphenols (catechins), which can effectively condition and improve rough skin, delay skin aging, strengthen the skin barrier and moisturize for a long time. Leaves skin soft and healthy.
Saposhnikovia – Offers anti-aging, anti-puffiness, conditioning and moisturizing benefits for the delicate eye area.
Horse Tail Grass - Rich in Vitamin D, Vitamin E and amino acids to help stabilize and repair s γ-PGA forms an invisible mask to prevent moisture loss- γ-PGA will form a protective film on the face after absorption, like an invisible mask, which helps to moisturize for a long time and soothe dryness and discomfort caused by external stimuli.
Ceramide rebuilds skin barrier and relieves dry and sensitive skin - the inner water-locking technology of the special ceramide, and the double moisturizing properties of the outer layer of γ-PGA and Hyaluronic Acid, among which "polyglutamic acid γ-PGA", extracted from natto bacteria fermentation, the main component of the sticky substance of natto, pure plant extracts, improve the skin's natural moisturizing factor (NMF), while locking skin's moisture.
Suitable For:
Designed for tired, dull, dehydrated and sensitive skin around the eyes
How To Use:
After cleansing the face, apply an appropriate amount to the skin around the eyes and massage with the fingertips to promote absorption.
100% genuine products guaranteed
FREE SHIPPING by registered post
Delivery usually takes 10-21 business days. Orders are shipped by Netherlands Post and delivered by Swiss Post. Some perfume orders are shipped and delivered by Fedex or DHL

30 days money back guarantee. If there is any problems with the products please send us an email and we will provide a solution to you, guaranteed.
We use PayPal to process secure payments, including credit card payments.
Your purchase is protected by PayPal buyer protection. If you do not receive the products, you can request the refund of your money.